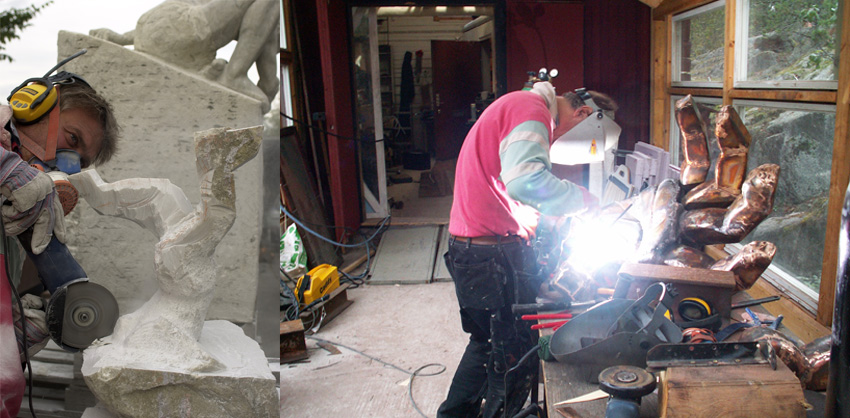 Lasse Nilsson works in stone, preferably Swedish granite, diabase or marble, but also in iron, bronze or wood.
His main sources of inspiration are the bodies of animals and humans, their inherent power, and the grace in their movement and rest.
Nilsson mainly works on public or private commissions in Sweden. He is represented in a number of public spaces in Sweden, and his work can be seen at his studio in Velamsund, near Stockholm.